If you have also heard of girl scout cookies cannabis strain – or GSC as they are usually referred to for short – chances are that you have also heard about the hype that comes with them. What you might not know is that the hype is very true.
Trust us. Only those that have ever tried the strain in any of it's forms will be able to tell you this story better.
For those who were wondering why this hybrid has now opened up shop as the superman of cannabis strains out there, here are some talking points
The Aroma
If you have ever been in the room when a jar of girl scout cookies was open, you would probably know why this is the first thing on the list of why they are so famous these days.
Even before you put your hands on it, the flowery, sweet and earthy scent that wafts into the room is already very inviting.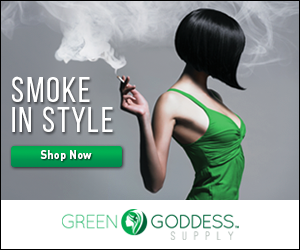 GSC reminds you of the sweetest things you have ever put in your mouth and then, tops that with the promise of powerful high. Speaking of highs…
The High
THC is the active content in any marijuana strain. The GSC strain usually has a value of 22% on the average and frankly speaking, that is high for any marijuana strain at all.
It is even more surprising that some GSC strains and crosses could record as much as 30% THC.
The Appearance
It is said that beauty lies in the eyes of the beholder. The thing with GSC cannabis is, almost everyone will be mesmerized into being that 'beholder.' There can be different variations in the color but some things will always remain the same.
Talk of the distinctive, dark green color, purple leaves and orange hairs, and you have the beautiful GSC strain staring back at you.
The Flavor
One of the reasons why the girls scout cookies have risen up the ranks in popularity is because of the flavor they bring with them. GSC has a earthy and sweet flavor and some that has had a taste will swear that they taste like the actual Thin Mint Girl Scout Cookies.
That is why consumers will always want more of it after the first try.
Other effects
Leafly agrees that the GSC cannabis increases happiness in users by a perfect 100%. That is then closely followed by its relaxation effects which is way more than 90% on the scale. Don't even get us started on how euphoric and uplifted it makes users. Should we say more?