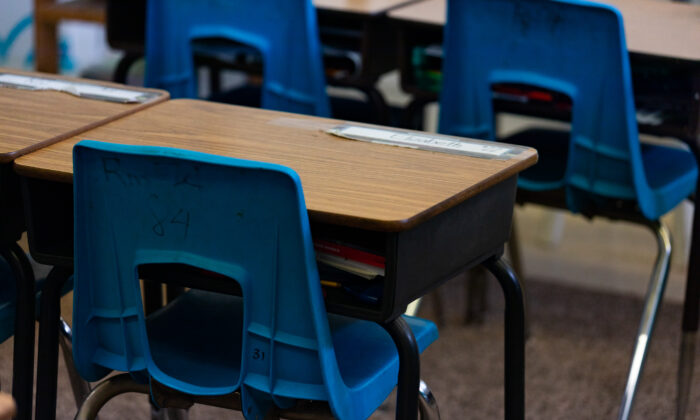 An elementary school classroom in Orange, Calif., on March 11, 2021. (John Fredricks/The Epoch Times)
SUN VALLEY, Calif.—Eight school-aged patients were treated March 15 for sudden illness at Sun Valley Magnet School after possibly ingesting marijuana edibles.
The Los Angeles Fire Department responded around 1:20 p.m. to the school at 7330 N. Bakman Avenue and evaluated the patients, described as both boys and girls between the ages of 12 and 16. Five were taken to hospitals, while the other three were evaluated and released to their parents.
Fire officials said the illnesses appeared to be "related to their ingestion of chewable marijuana 'gummies.'"
According to the fire department, all eight patients were discovered on the school campus, but "a confirmation of how each may be affiliated with the campus remains a matter for [Los Angeles Unified School District] officials."
Original Author Link click here to read complete story..