Amsterdam is planning some big changes, starting with banning the smoking of cannabis in the red light district.
The city will introduce the new rules in mid-May in a bid to improve conditions for local residents, who have complained about the anti-social behaviour of tourists for years.
New legislation will also see tourist attraction shut earlier and sex workers now obliged to close their venues by 3am.
The city council announced that restaurants and bars will be forced to shut their doors by 2am on Fridays and Saturdays. No-one will be able to enter the district after 1am.
Sign up for our free Indy100 weekly newsletter
Local media reported that almost all councillors supported taking action to combat the disruption caused by visitors.
There are also changes to the sale of alcohol. At present, alcohol sales in the district are illegal from Thursday to Sunday after 4pm.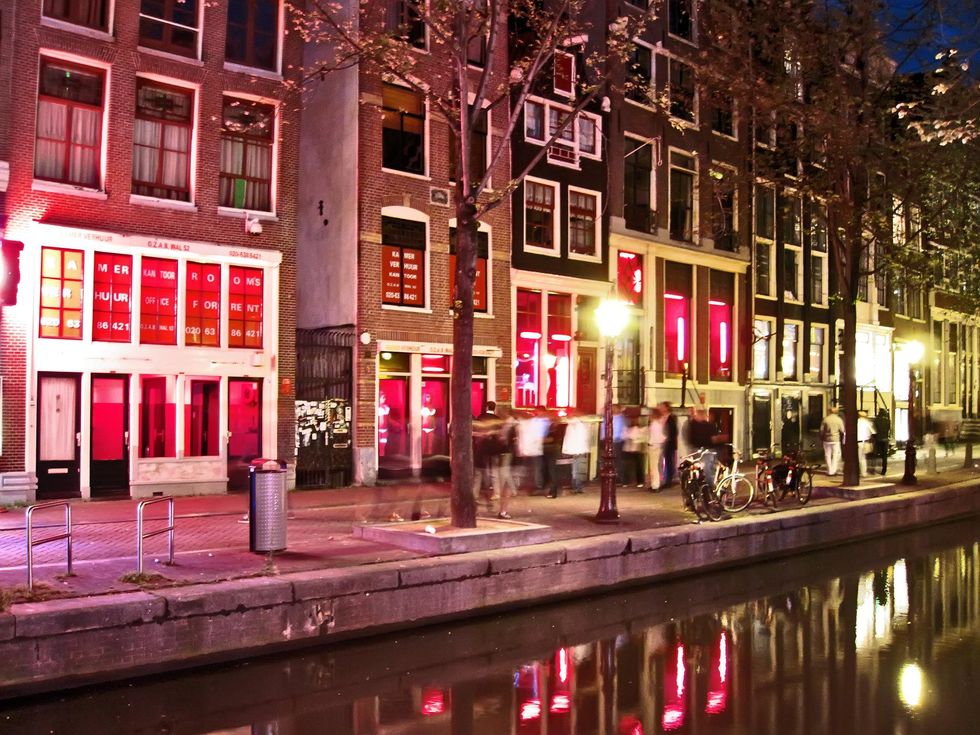 The new changes will be introduced in the springCreative Commons/FromTheNorth
When the new rules come into force in May, vendors will need to remove alcohol from their shopfronts entirely at that time or hide them from the view of customers.
There is a "toleration policy" that allows coffee shops to sell cannabis under strict conditions. However, it is illegal to possess, produce or deal drugs in the Netherlands.
The city is looking to change perceptions surrounding drugs with a new "stay away" campaign in the spring, targeting tourists specifically travelling to the capital for drugs, alcohol and sex…
Original Author Link click here to read complete story..