Beyond tech, 2020 has been a difficult year for many sectors. The search for positive news in the cannabis sector has been particularly tough. That does not mean there haven't been a few upbeat signs that could signal more prosperous times to come.
Aurora Cannabis (NYSE:), (TSX:) is one company with good reason to be optimistic. The Canadian cannabis grower saw its stock price sharply increase in November, followed by a reversal—but the gains are building.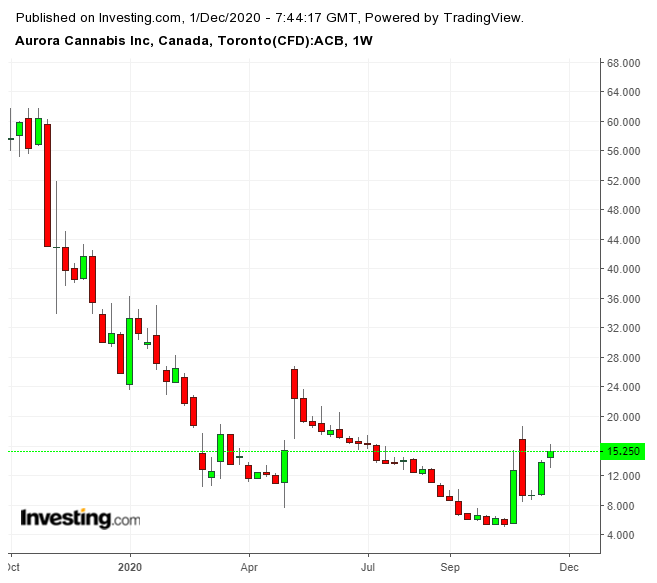 In November, the pot stock soared 188%, reclaiming its pre-pandemic level. This upward move reflects solid developments, including one that played out this past week.
Last Wednesday Aurora announced it had struck a deal to enter the Israeli market.
According to the terms of the two-year agreement, Aurora will supply 4,000 kilograms of dried flower annually to Cantek Holdings, a medical cannabis operator. The product will be processed and co-branded by the two companies.
The deal is a major coup for Aurora, as it expands its international footprint.
"We are excited about our strategic relationship with Cantek, a leader in the Israeli market," said Aurora CEO Miguel Martin.
"This agreement provides Aurora with a great opportunity to expand our medical cannabis brand and industry leading science in one of our key international markets of focus."
The deal also strategically positions Aurora in a second of two of…
Original Author Link click here to read complete story..