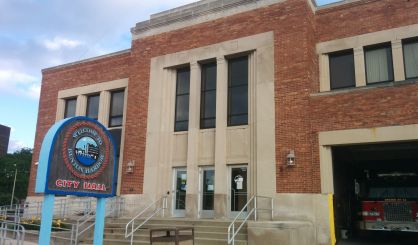 More marijuana retail businesses could be allowed in Benton Harbor if the city commission agrees to a committee proposal. The Benton Harbor Legislative Committee this week heard from Assistant City Manager Alex Little, who said an ordinance amendment would eliminate the distinction between medical marijuana and recreational marijuana in the granting of licenses. Also, he said other licensing changes would mean the number of retail locations in the city could go from six to nine. Little said the current marijuana businesses have been beneficial.
"It does increase the number of people coming into the downtown with high disposable income," Little said. "You can look at the parking lots that are full, the new cars and whatnot. That stuff attracts attention."
Little said few problems have occurred because of existing marijuana businesses.
"We're overcoming a 40 year old perception that you can't come into Benton Harbor. There are problems, you're going to get jacked and all that, and it's not happening."
Little said Benton Harbor is in a good position to attract customers for marijuana retail locations and doing so means more activity downtown. He predicted other kinds of development would follow as a result. The full city commission could consider the idea later this month.