An industry all but left for dead this spring is suddenly in the midst of a revival.
This past week, Martha Stewart launched a line of CBD gummies with Canopy Growth Corp. Hemptown USA, a Portland, Oregon-based grower of cannabinoid compound CBG, released its plan to go public. And Cronos Group Inc., the cannabis company partly owned by Marlboro-maker Altria Group Inc., named a new chief executive who sits on the board of about as family-friendly a brand there is: Campbell Soup.
Not bad for an emerging cannabis sector that many fearful investors gave up on in March and April, as financing for the weakest companies was cut off. Cannabis stocks lost about a quarter of their value in the first half of 2020, compounding a 50% drop the year before.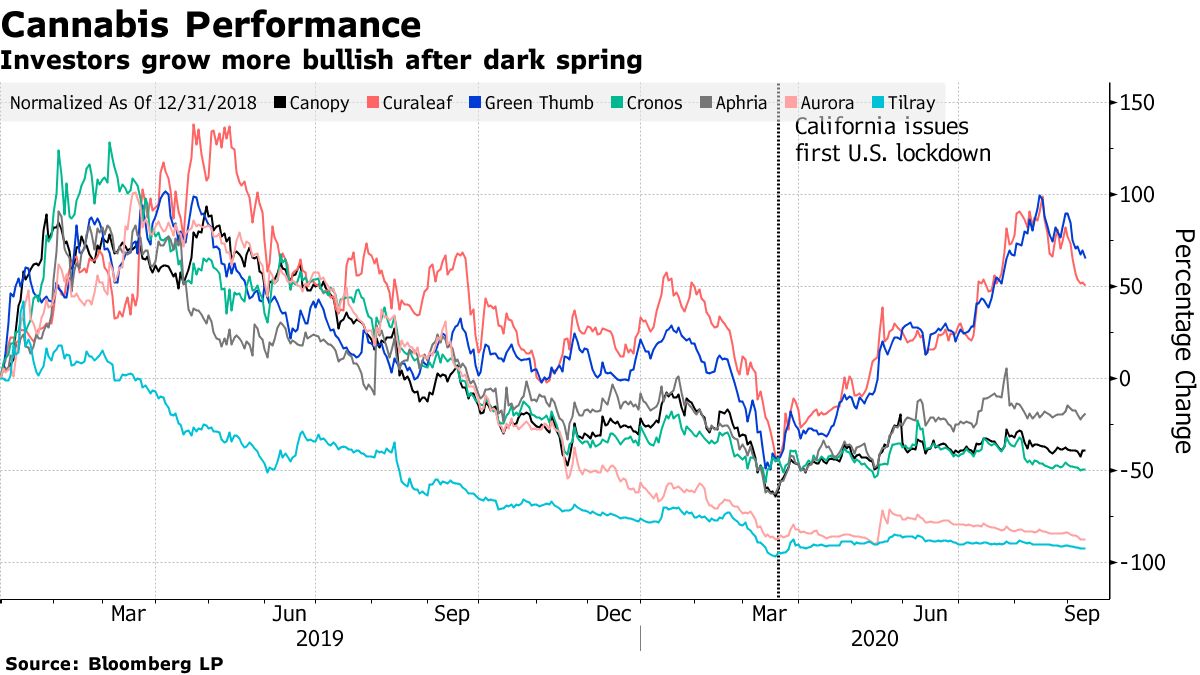 Then something unexpected happened: As the coronavirus shut down many businesses, dispensaries were…
Original Author Link click here to read complete story..