Chinese and Mexican nationals operate almost all illegal marijuana growing operations in the United States' largest county, the leader of a local marijuana enforcement team told Fox News.
"When most people talk about gangs, they think about the typical Southern California gangbangers," Sgt. Rich Debevek of the San Bernardino County Sheriff's Marijuana Enforcement Team said. "And that's not the way it is."
"Mostly what we deal with are either Mexican nationals or Chinese nationals as our two largest groups of people that we deal with," he continued. "I would estimate 85% are non-citizens."
MARIJUANA ENFORCEMENT LEADER REVEALS WHO RUNS ILLEGAL GROW OPERATIONS IN SOUTHERN CALIFORNIA 
WATCH MORE FOX NEWS DIGITAL ORIGINALS HERE
San Bernardino County, the largest county in the U.S., has grappled with illegal marijuana growing operations for years due to the vast amount of available farmland. The San Bernardino County marijuana enforcement team has served over 2,100 search warrants and seized over $1 billion in cannabis plants and processed cannabis since 2020, Debevek told Fox News.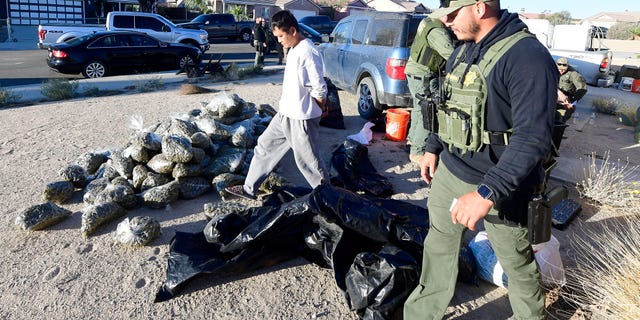 The enforcement team this week busted an illegal grow with over 5,000 plants, an operation…
Original Author Link click here to read complete story..