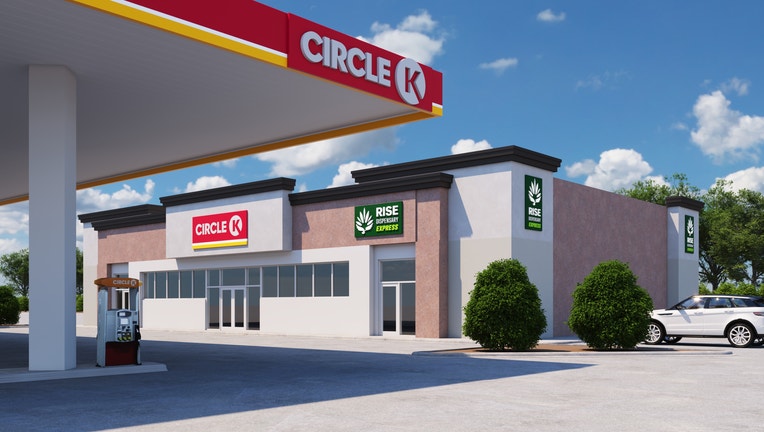 OCALA, Fla. – Soon Floridians will be able to buy medical marijuana at the same place you fill up your gas tank.
Circle K, the global convenience store retailer, has signed a deal with Green Thumb Industries Inc. – one of the largest U.S. cannabis producers – to sell licensed marijuana at up to ten of its Florida gas stations starting in 2023.
According to a press release from Green Thumb, the company will lease space from Circle K locations for its "RISE Express" branded dispensaries, which will be located adjacent to the gas station retail stores.
The "RISE Express" stores will offer medical marijuana cardholders a selection of branded cannabis products including RYTHM premium flower, Dogwalkers pre-rolls, incredibles gummies and &Shine vapes, the release said. Recreational marijuana is not legal in Florida. 
"The opening of RISE Express stores at Circle K locations is a game-changer. Convenience is a strong channel in retail, and people want more access to cannabis," said Green Thumb Founder, Chairman and Chief Executive Officer Ben Kovler in a statement. "The new RISE Express model is a huge step forward in making it easier and more efficient for patients to purchase high-quality cannabis as part of their everyday routine when stopping by their local convenience store."
MORE NEWS: 'Watch your toes': 10-foot alligator spotted relaxing on Florida…
Original Author Link click here to read complete story..