GOP Pennsylvania Senate candidate Dr. Mehmet Oz said President Biden's decision to pardon people convicted federally for simple marijuana possession was a "rational move," just weeks ahead of the election.
Oz's comments mirror the stance held by his Democratic opponent, Lt. Gov. John Fetterman. A Fox News poll conducted last month has Fetterman leading 45% to 41%.
"Going to jail for marijuana is not a wise move for the country. I think folks who have used marijuana, and that's the only reason they're in jail, should not have those criminal — those rulings held against them," Oz said in a TV interview on Thursday.
Biden announced last week he would pardon people in federal prison for simple marijuana possession and called on governors to pardon those convicted of the same at the state level. The move by Biden clears the records of roughly 6,500 people convicted in federal court of simple marijuana possession.
FOX NEWS POLL: PENNSYLVANIA SENATE RACE NARROWS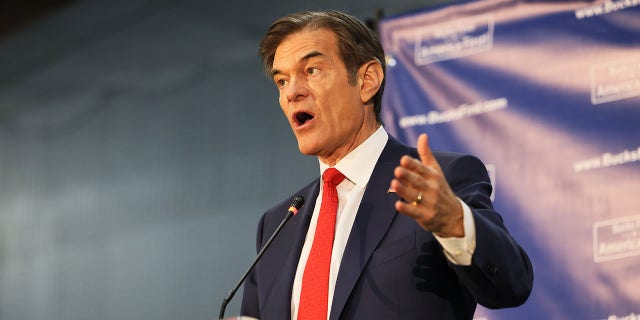 Oz also said in the interview that he opposes federal mandatory minimum prison sentences, a contrast to Fetterman's remarks from earlier this month in which the Democrat expressed support for applying the mandatory minimums when it comes to fentanyl…
Original Author Link click here to read complete story..