Unblemished white walls and light flooring catapult the striking contrast of the Italian orange chandelier and black wall installation to a level of urban chic seldom seen.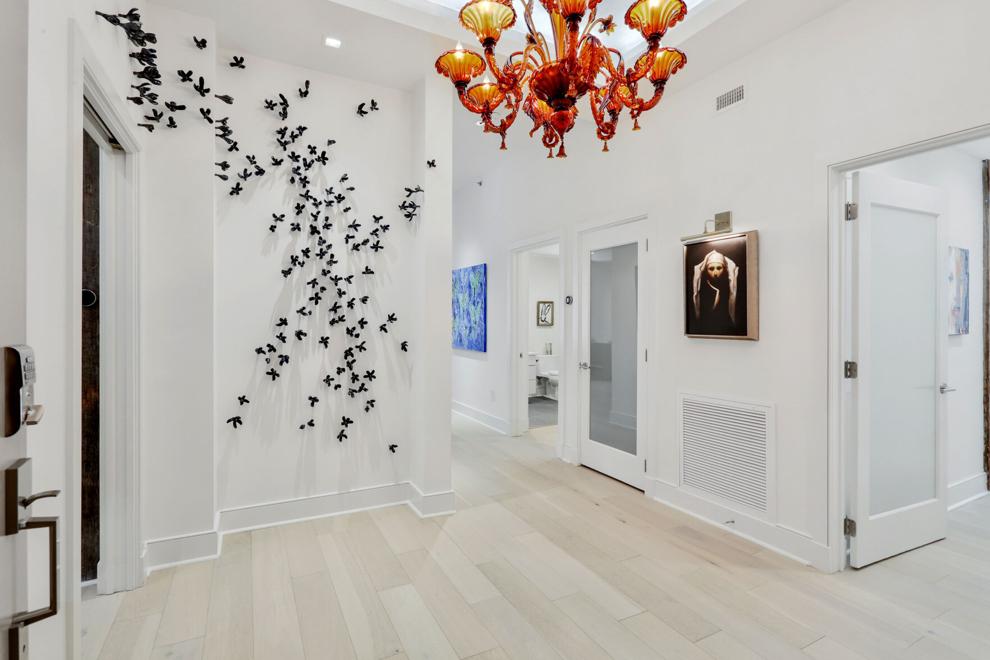 This scene is the foyer of a Warehouse District condominium that is the result of the deft joining of two units into a three-bedroom corner haven, brimming with style and casual elegance.
Original Author Link click here to read complete story..