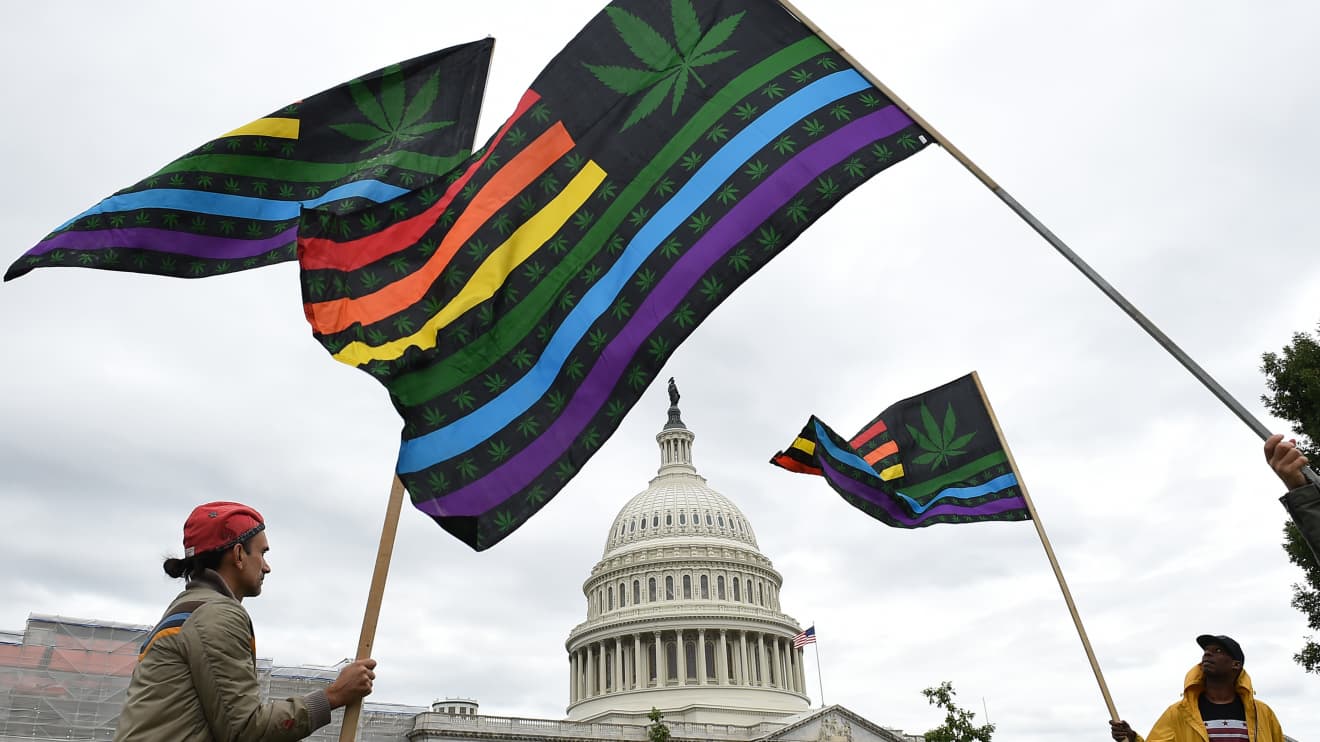 The Democratic-run House of Representatives is expected this week to pass a bill that would decriminalize marijuana at the federal level, with the move coming after the chamber's leaders pushed back a vote on the legislation until after the Nov. 3 elections.
The measure is not on track to become law this year because it lacks support in the Republican-controlled Senate, and some analysts also are downbeat on its prospects next year, when the 117th Congress convenes.
"We subscribe to the view that pressure will build on Congress to address cannabis especially as more states act to legalize it for recreational and/or medical use; however, we do not expect this pressure to result in federal legislation during the 117th Congress," said analysts at Height Capital Markets in a note on Tuesday.
"We will revise our odds should Democrats win the Georgia runoff elections and gain control of the Senate."
Related: With Election Day sweep…
Original Author Link click here to read complete story..