A TEN-HOUR drug eradication exercise in the Berbice River has led to the destruction of thousands marijuana plants from different fields in the community of Gatetroy and DeVeldt in the Berbice River on Thursday.
The operation, which was spearheaded by a senior officer along with a party of ranks in the division and officers from the Narcotics Branch, CID headquarters, was one of several that have been ongoing to halt the supply of the illicit drugs throughout the country.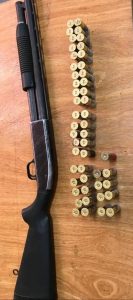 According to police, 10 fields and 251 banks measuring 42 feet by 20 feet with approximately 211,220 cannabis sativa plants ranging from two to six feet in height were discovered in the operation at De Veldt, Berbice River in three different areas.
Further, five camps were also discovered along with a drying area. In one of the camps, approximately 2,500 pounds of dried cannabis were found. Additionally, a search of a nearby clump of bushes resulted in the discovery…
Original Author Link click here to read complete story..