As Kenya's two leading presidential hopefuls vie for votes in the upcoming election, a third candidate has emerged on a campaign of marijuana and hyena testicles to help solve the country's economic problems.
East African's wealthiest nation is holding an election on 9 August, with veteran opposition leader Raila Odinga and deputy president William Ruto leading a tight race.
However, reggae aficionado George Wajackoyah has emerged as a wildcard candidate, who has promised to erase the country's debt with his "ganja solution".
Mr Wajackoyah has attracted younger members of the electorate, with many saying conventional politicians have failed to tackle corruption, inflation, and unemployment.
The grave-digger-turned-law-professor has polled at around 2% of votes, but could have a say in the election if he endorses one of the front-runners or take votes from another.
During his campaign trial, he has promised to wipe out Kenya near $70bn (£57.9bn) debt by establishing a medical cannabis industry and exporting animal parts to China, where he says hyena testicles are considered a delicacy.
"I've created a new tribe, known as the ganja tribe," he said, explaining his popularity.
"These (politicians), they have helicopters, they have money, they have painted cars. I don't even have a single poster."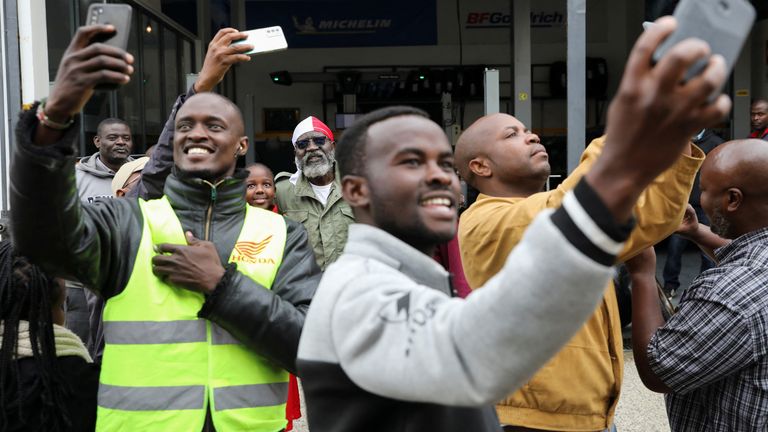 Original Author Link click here to read complete story..