Grant Cohen, whose family owns tourism gem The Block Arcade on Melbourne's Collins Street, and who famously compared the Melbourne CBD to "a bit of a ghost town" in July 2020, said the mall was benefiting from both the return of Asian tourists and international students.
"Uni students are lining up at our [famous] tearooms again. Things have gone back to normal very quickly," Mr Cohen told The Australian Financial Review.
The improvement recorded in Melbourne by CBRE was foreshadowed by City of Melbourne data released in January, which showed that while foot traffic was still slightly down on pre-pandemic levels, people were spending more than they did before COVID-19.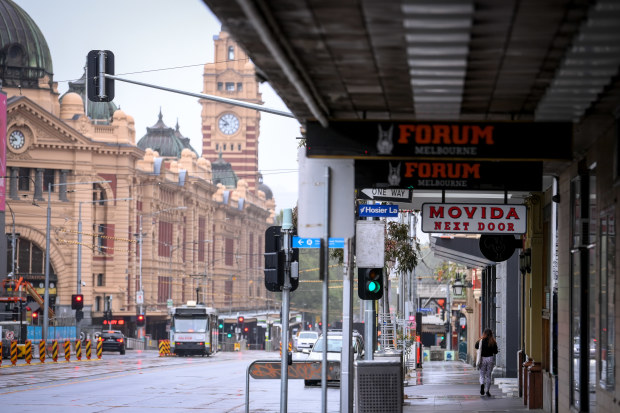 Office occupancy hit a pandemic high of 57 per cent in Melbourne in November, according to the Property Council, while its city hotels were 60 per cent full on average in 2022 (up from 37 per cent in 2021), according to STR.
CBRE associate director of retail leasing, Jason Orenbuch said the significant decline in the Melbourne CBD vacancy rate could be partly attributed to traditional leasing demand in the lead-up to Christmas and the holiday period, with specialty pop-up shops filling many vacant stores.
"While these pop-up lease terms are generally short, they've enhanced shopper visitation and there is more buzz in the city." Mr Orenbuch said.
"Takeaway food outlets have also filled many vacancies as international students…
Original Author Link click here to read complete story..