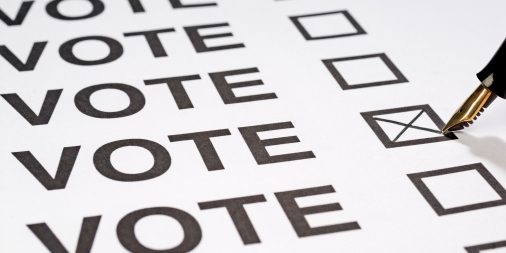 Voters in Oklahoma will decide on State Question 820, an initiative to legalize marijuana, on March 7, 2023. Voters in Ohio could decide on an initiative to legalize marijuana in Nov. 2023.
Oklahomans for Sensible Marijuana Laws, which is leading the campaign in support of State Question 820, wanted the citizen-initiated measure on the ballot in 2022. However, due to legal challenges and signature deadlines, the measure could not be placed on the ballot and was set to be voted on at a later election date. On Oct. 18, Gov. Kevin Stitt (R) called a special election for State Question 820 on March 7, 2023.
State Question 820 would legalize the possession and consumption of marijuana for adults 21 years old and older. The Oklahoma Medical Marijuana Authority would be responsible for marijuana business licensing and regulations. Sales of marijuana would be taxed at 15%. People would be allowed to possess, transport, and distribute up to one ounce (28.35 grams) of marijuana, eight grams of marijuana in a concentrated form, and/or eight grams or less of concentrated marijuana in marijuana-infused products. Under State Question 820, individuals could possess up to six mature marijuana plants and up to six seedlings. The initiative would also provide a process for individuals to seek the expungement or modification of certain previous…
Original Author Link click here to read complete story..