A newly-released poll of likely voters shows Arizonans favor legalizing recreational use of marijuana through a ballot measure that will be decided in the November election.
A Suffolk University/USA TODAY Network live-interview poll from Sept. 26-30 found support for Proposition 207 came in at 45.6% versus 34.2% opposed, with about 19% of the 500 likely voters surveyed still undecided, AZ Central reported.
POLICE FIND 87 POUNDS OF MARIJUANA ON SAN FRANCISCO-NASHVILLE FLIGHT
The Smart and Safe Arizona Act would allow for adults 21 and over to possess as much as an ounce of marijuana and permit sales at around 130 existing medical-marijuana dispensaries in the state.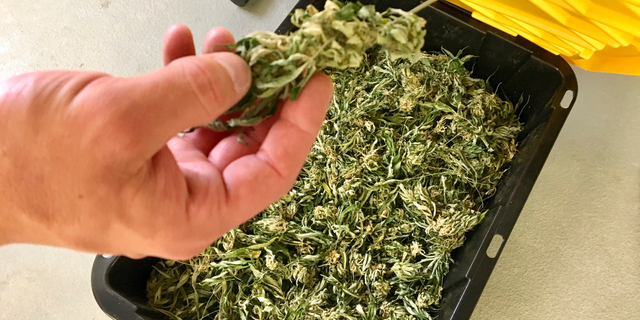 The legislation would also let those previously convicted of crimes that would no longer be illegal under the act to have their records expunged.
Proposition 207 would place a 16% excise tax on recreational marijuana sales and offer 26 retail licenses to those historically disadvantaged by marijuana laws.
While the…
Original Author Link click here to read complete story..