Marijuana is well known as a "sleeping pill" but because of the many strains available and its chemical compound levels, users often have to experiment before finding the right smoke to float their boat.
Insomniacs will probably choose a "couch-lock" strain that immediately packs a big punch, while people with busy minds that prevent sleep from descending naturally usually choose milder and mellow strains that help to relax both the body and the mind.
Points to Remember
There are two compounds found in cannabis – CBD's for sedation and THC's for "highs".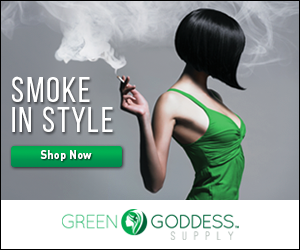 Marijuana with a higher Indica level (CBD) is usually recommended to treat insomnia.
Sativa strains, on the other hand, is what makes smokers get "high", so those strains should be lower in THC content if chosen as a sleep aid.
It's important to remember that different strains affect people differently, so speak to your bud-tender before embarking on a trial and error journey to find the best weed delivery service providers to fulfil your needs.
Goodnight sweetheart
Bearing in mind that THC levels should not exceed 20 percent to ensure a good night's sleep, let's take a look at what's available from the dispensary.
Afghan Kush.

Compared to sleeping on "cloud nine",

Afghan Kush is an Afghani Indica and a fond favorite of many cannabis connoisseurs. A couple of puffs on this potent strain and anxieties float away as the craving for sleep increases. With its 20 percent THC level, topers are guaranteed feelings of deep relaxation as its sedative qualities kick in. Apart from insomnia, Afghan Kush is used in the treatment of anxiety and stress, but if you have anything important to do in the next few hours go slow, because too much of a good thing could lead to a serious case of deep sleep.

Granddaddy Purple.

This baby is rated

as one of the top marijuana strains to induce sleep. It's an old-school classic Indica strain that is not too difficult to locate from a dispensary. Granddaddy Purple is a mixture of Purple Urkle and Big Bud, and is another favorite among insomniacs. Apart from acting as a pain killer, it relieves stress but beware its serious "munchie" after-effects. With its tasty berry and grape after-tastes, Granddaddy Purple is very palatable indeed, and its heavy-weight punch ensures a good night's rest in no time at all.

God's Gift.

What would insomnia sufferers do without this aptly named Indica strain? With berry and citrus flavors, God's Gift stops stress dead in its tracks and induces a feeling of peace and tranquillity, accelerating the sleep process. God's Gift is a mixture of two other potent strains – OG Kush and Granddaddy Purple, and became popular with California dispensaries as far back as 2005. This 90/10 percent Indica-Sativa strain smells like overripe berries and tastes like Granddaddy Purple. It is also used in the treatment of MS, Parkinson's, chemotherapy, inflammation, migraines and PMS. Puffing on God's Gift leaves one feeling euphoric and seriously laid-back, with a definite need to chill out on the couch for many hours. The difference with God's Gift is that even while producing a trance-like state, it is an effective pain reliever that doesn't completely immobilize the user.

Northern Lights.

An all-time favorite, this Indica strain with an average 18 percent THC level provides a mixture of euphoria and heavy-limbed relaxation. The only problem is that Northern Lights stimulates the appetite so be prepared for a heavy case of the munchies. This classic strain has been going strong and has been widely used as a sleep sedative since the 1980's. Northern Lights eases depression, and is a perfect nightcap to eradicate stress and induce sleep. Northern Lights is famed as a smooth smoke, reducing pot users to docility. If you can imagine lights dancing above you, then you can imagine a Northern Lights experience. Its high-THC content annihilates pain and sleeplessness, but cannabis novices should beware and approach Northern Lights with caution, taking low and slow doses of this potent strain.

Tahoe OG.

An insomniac's dream, Tahoe OG has fast-acting sleep qualities. It calms the mind and relaxes the muscles, guaranteeing a peaceful night's sleep with no tossing and turning. Tahoe OG Kush is considered by many as one of the best strains to fight insomnia and, for that reason, shouldn't be used during the day as it induces laziness and a heavy body high, while relaxing the mind at the same time. A hybrid of the traditional OG Kush, Tahoe OG is the bad boy of insomnia.

9 Pound Hammer.

For those seeking a hammer-blow to escape their sleepless prison, 9 Pound Hammer is a "no-nonsense" Indica strain that simply crushes insomnia. It is also a favorite because of its ripe berry and grape flavors that dance on the tongue. It relaxes both the body and the mind. An Indica-dominant cannabis strain, 9 Pound Hammer is sprinkled with just enough CBD to help people relax and go to sleep. This baby is also a great anxiety and stress reliever.

Blue Mystic.

Blue Mystic is perfect for inexperienced weed smokers. This Indica-strain has a somewhat herbal and fruity taste and helps the body and mind to relax, naturally inviting a state of drowsiness. Far less invasive and overwhelming than many other strains, Blue Mystic, this dreamy strain is nevertheless sufficiently potent to pack a solid punch, and ss its name would suggest, Blue Mystic ensures a fabulous night's rest.