While a leisurely night of making your way through a feast of pasta and wine is an absolute treat, who doesn't love a quick, affordable bite? After nailing the former for the past decade with his restaurant group Totti's and the beloved Pinbone before that, chef Mike Eggert is turning his attention to the latter with his new CBD restaurant Oti'.
Set to open on Wednesday, May 10 in the former Lorraine's Patisserie shop just off George Street, Oti' will specialise in two beloved staples of the quick, no-fuss culinary experience — pizza by the slice and sandwiches. Sambos will start from $15, while pizza will be available from $12 a slice.
It will also be the latest addition to the CBD's late-night feed options, keeping the kitchen firing until midnight Thursday–Saturday each week. This corner of the Ivy Precinct will operate as a weekend hub for after-hours eats, with the recently revamped Jimmy's Falafel just a few doors down from Oti'.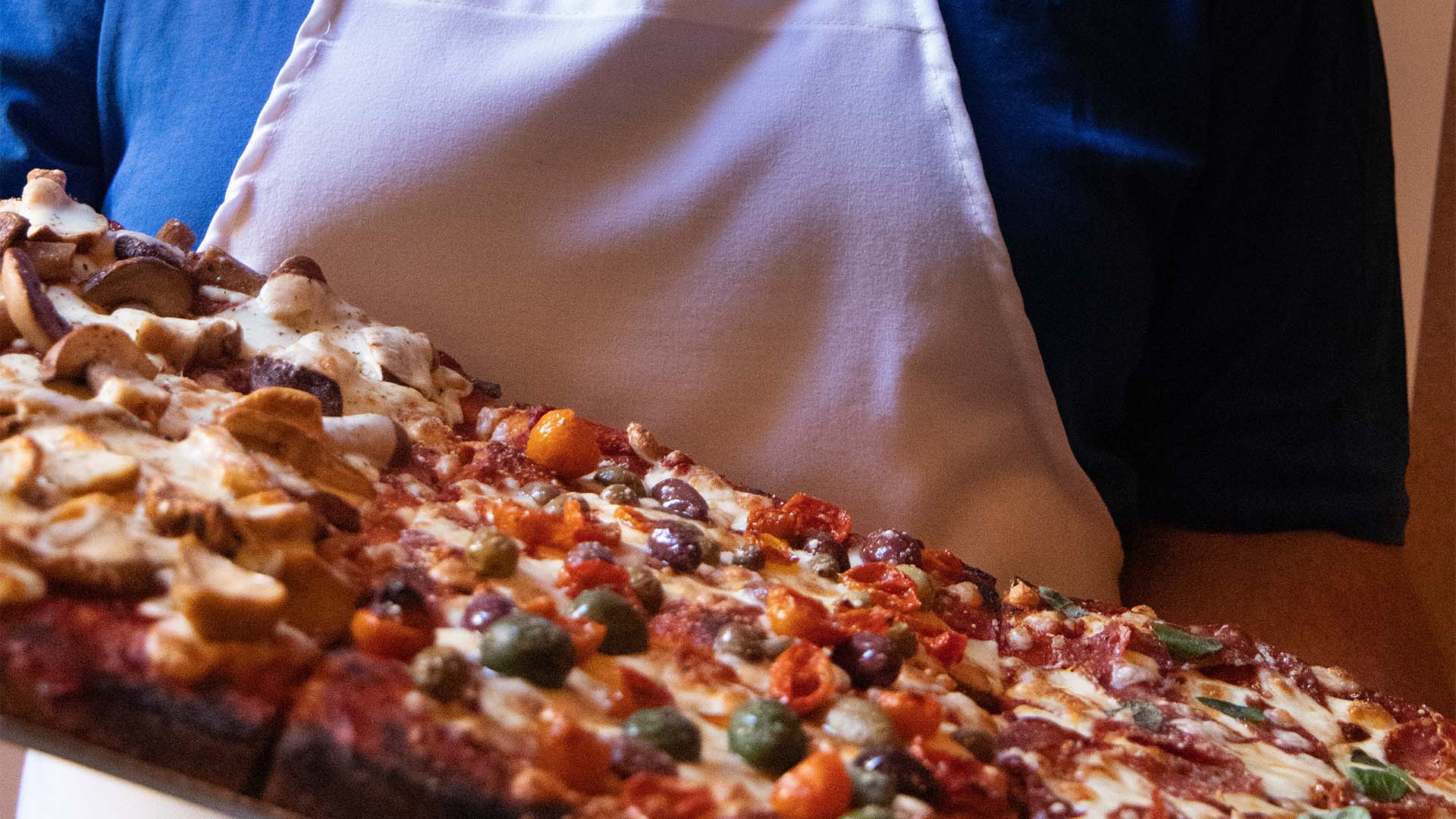 The menu will be ever-changing but what you can expect is plenty of classic Italian ingredients loaded between slices of schiacciata or piled on top of the thick, fluffy Roman-style pizza basses. Prosciutto, salami, mortadella, olives, capers and plenty of vegetarian-friendly fillings will be making appearances, as well as eight different kinds of cheese including Totti's signature burrata.
"When Lorraine [Godsmark of Lorraine's Patisserie] retired I was given the enviable position of coming up with a new concept for the space. This…
Original Author Link click here to read complete story..