The members of the National Institute for Cannabis Investors already know that cannabis is the biggest market to hit the global economy in decades.
And it really hits home when you see a few facts.
Cannabis is bigger than the global PC market: PCs are a $200 billion market, while all global cannabis sales (legal and illegal) were $344 billion in 2018.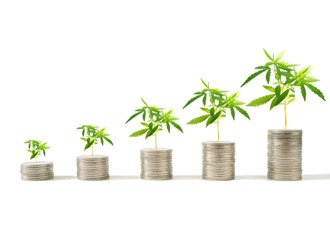 It's bigger than the National Basketball Association (NBA) – marijuana sales now exceed the annual revenue the NBA generated ($8.76 billion) from the United States.
It's also on its way to surpassing the revenue goal of the National Football League (NFL), which is $25 billion.
And that's just the start.
Projections indicate that the current legal cannabis industry could realistically grow to 33 times its current size.
To help navigate what lies ahead, Executive Director Don Yocham is joining the folks at the startup investment company Republic for their live webinar – A Deep Dive into the Cannabis Market and Investment Landscape, which will take place on Thursday, Aug. 6, at 3 p.m. Eastern Daylight Time (EDT).
During this special free webinar, Don will cover the key trends currently taking hold in the market, how they are shaping the investment landscape today, and where this means the best opportunities will arise from next.
So, whether you're new to investing or just want to learn more about the exciting future of cannabis, we want to make sure you secure your spot to hear directly from Don.
Make sure to mark your calendar for Thursday, Aug. 6, at 3 p.m. EDT.
Follow Money Morning on Facebook and Twitter.
Join the conversation. Click here to jump to comments…
About the Author
Millions of Americans are hungry for information on cannabis investing. And for good reason…
Cannabis is the fastest-growing investment opportunity of all time. It represents a turning point for investors.
That's what inspired the launch of The National Institute for Cannabis Investors – The Institute, or NICI, for short.
The Institute brings together the brightest minds in cannabis investing and research, all to give investors the information and guidance needed to make a fortune.
NICI is the most powerful cannabis-investing tool available to investors who want to achieve their dreams of financial freedom. You can learn more about how to get free access to their cannabis profit research here.


Original Author Link click here to read complete story..