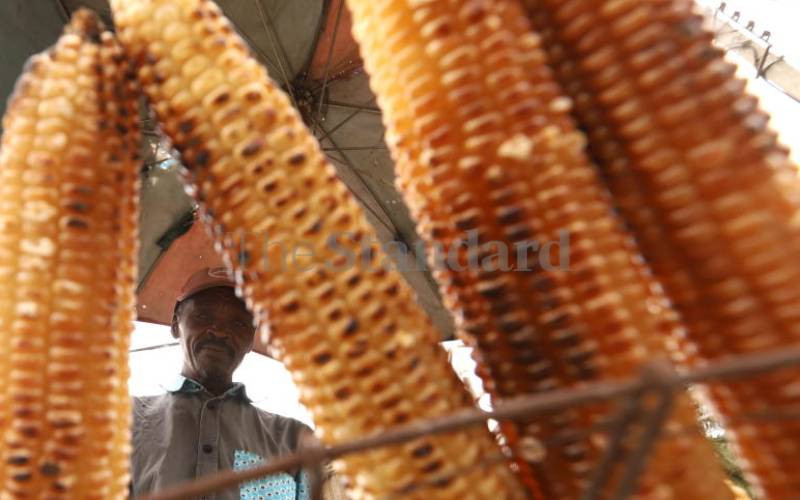 For only Sh40, you can buy a well-roasted maize cob at the junction of Koinange Street and University Way.
Maize is finally mainstream. I bought a cob and enjoyed it, more so with some pilipili (pepper) and lemon. I could tell it was fresh.
We are used to seeing such maize in "other parts" of the city and not the central business district (CBD).
Could this be a sign that the economy has not done very well and the affluent parts of the city are "regressing" to the mean?
Whatever the reason, it was an encounter with hustling. The jiko (cooking stove) for roasting maize is nothing but charcoal on a wheelbarrow! Maize cobs are lined up and slowly roasted in the open. 
Once you buy the cob, it's wrapped in a " green maize cover." One is to prevent the hot cob from burning you and to keep it clean, it's often dusty.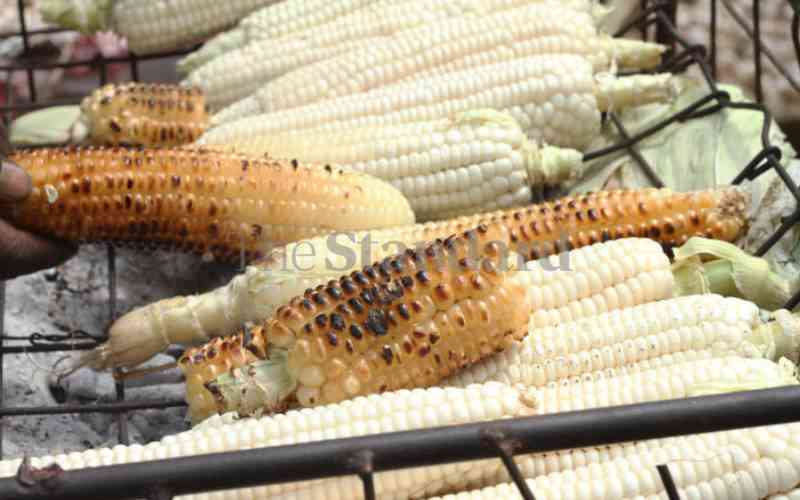 The owner of the wheelbarrow (roaster) informed me that he sells about 50 cobs a day. Do your math. Is this the epitomisation of bottom-up economics? This encounter left me thinking.
Micro-enterprise
How long is the supply chain of this wheelbarrow micro-enterprise? Where does he source his maize? Who designed this roaster? 
Who reaps from this supply chain? How much is the maize roasting industry worth in Kenya?
Who are the key players? How can we scale it up?…
Original Author Link click here to read complete story..