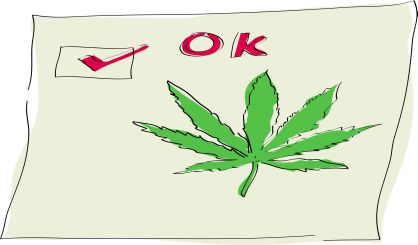 Here comes 4/20, an unofficial holiday for cannabis users. For those that partake in consumption, the day has become the Black Friday of the industry, with shops and dispensaries celebrating by giving back to the customer in the form of extensive sales and deals.
To make hash from dry sift is simple if you have the appropriate tools. Dry sift hash, a step above kief, involves the use of a mesh filter to extract the highest-quality material that may be dabbed, smoked, or even used to make edibles.
Jerry Millen is owner of The Green House, a marijuana retailer. He spoke with Michigan News Network about the state of the industry.
"I don't think federally we're ready," Millen said. "The federal government is not ready for cannabis. If you want to screw something up, get the government involved. If the federal government jumped in right now and made cannabis legal, it would hurt the small guys, like us at The Green House and the mom and pop shops because the industry's not ready. It's really not ready yet to go federally legal because if the feds get involved, it's going to screw everything up and the big guys will come along and smash us."
This all is as the industry celebrates a recent win in the U.S. House in its effort to become decriminalized. Millen expects long lines from Tuesday through Thursday at his store.