High rent and council marketing strategies have come under fire during a forum about revitalising Perth's CBD, despite widespread agreement that resident numbers and foot traffic need bolstering.
Two weeks ago, the City of Perth celebrated the busiest weekend in the CBD for three years, recording 110,000 visitors from Friday night until Sunday.
They had been attracted by events and artists like the Ultimate Fighting Championships (UFC), St Jerome's Laneway Festival, Sting and the Red Hot Chilli Peppers.
"To have so many people flocking to the City of Light for such a wide variety of reasons is great to see and a stunning endorsement for Perth," Lord Mayor Basil Zempilas said.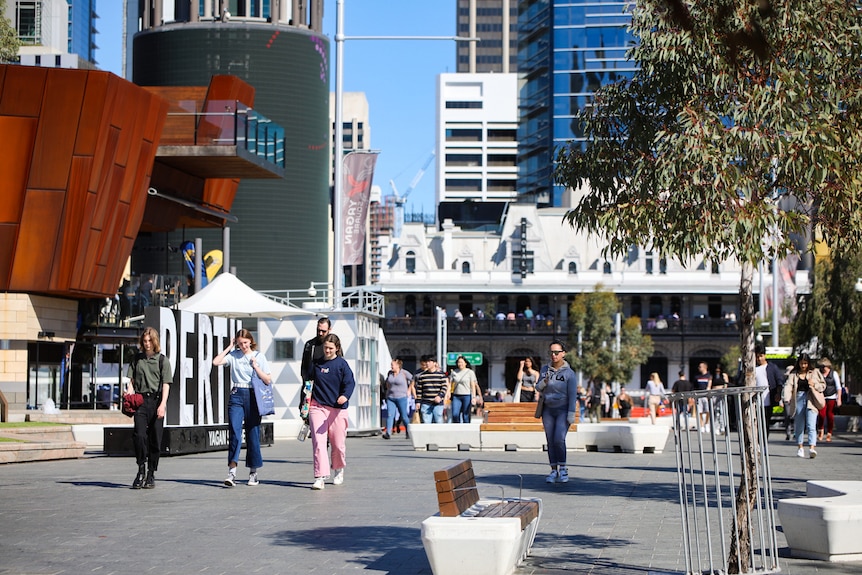 Andy Freeman is the chief executive of hospitality group Sneakers & Jeans, which operates eight bars and restaurants in the city.
He said it was an exceptionally good weekend for his businesses.
"That Sunday when the UFC and the Red Hot Chili Peppers were on, that was like a Friday in December for me. It was massive," Mr Freeman told an ABC Radio Perth Mornings forum on revitalising the CBD.
Calls for long-term crowds
But he does not believe big one-off events are what his businesses, and the city, need to thrive long-term.
"We do need [visitation] to be more enduring. That weekend, the flash in the pan thing, is very disruptive for us," Mr Freeman said.
He wanted to see more people living in the city and…
Original Author Link click here to read complete story..