A Melbourne tourist will "never be the same" after what prosecutors described as a "flagrant, vicious attack" outside his Darwin City hotel, the Northern Territory Supreme Court has heard.
Key points:
A 50-year-old visitor from Melbourne was the victim of a one-punch attack earlier this year
The offender initially claimed he heard a "racial slur" from the tourist, but later accepted he did not
He has been sentenced to three years in jail for causing serious harm
A 50-year-old man and his partner had travelled to Darwin to celebrate his birthday in January 2023 when he became the victim of an unprovoked, one-punch assault which left him suffering three brain blood clots, two skull fractures and a broken nose.
Crown prosecutor Marty Aust said almost a year after the attack, the victim continued to suffer from "ongoing, ever-present, unresolved" physical and mental issues, including a loss of taste, smell, balance, and chronic tinnitus.
Ronald Junior Ah-Wing, 24, pleaded guilty in the Northern Territory Supreme Court to unlawfully causing serious harm.
The court heard on Friday Ah-Wing and a friend had been driving in the Darwin CBD area around 10:30pm on January 26, 2023, when they drove past the victim and his partner, who were walking back to their hotel on the Darwin Esplanade from a city bar.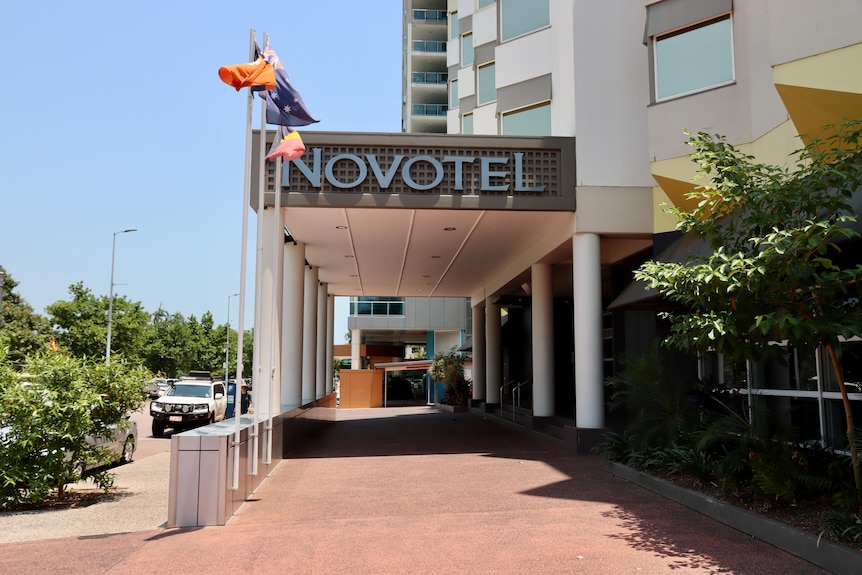 CCTV played to the court showed Ah-Wing and his friend pulling into the driveway…
Original Author Link click here to read complete story..