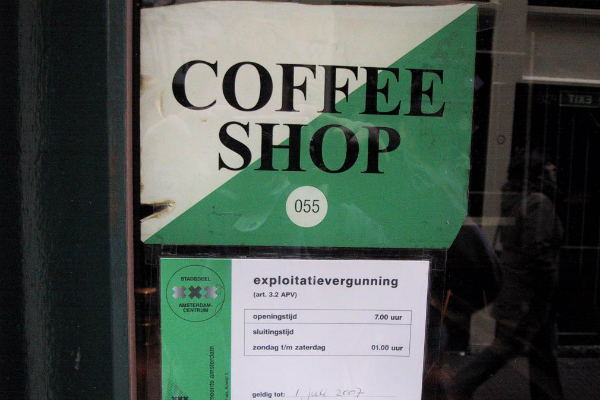 Amsterdam city council is hoping to take part in the regulated marijuana experiment which the government now plans to launch in 2024, given that the rules are being changed to include an 11th city.
The aim of the experiment is to assess if cannabis cafes, or coffee shops, can operate legally by buying the soft drug from official growers. Coffee shops are currently licenced by their local authority but buy the drug on the illegal circuit.
The city decided not to take part when the plans were first launched several years ago, because every coffee shop in the city would have to comply. Amsterdam currently has 166 cannabis cafes and that, officials said, would be too many to police.
The changes currently being discussed in parliament may mean that the city could take part in one borough council with a limited number of coffee shops, a spokesman for the mayor told Dutch News.
Nevertheless, he said, there is still a long way to go and it is still unclear if the city would be able to participate. In addition, he said, coffee shop owners would also have to agree.
Talks are currently away between city officials and the justice and health ministries on the government's plans to expand the experiment to an 11th city, which were published at the end of last year.  Health minister Ernst Kuipers on Tuesday described Amsterdam's wish to take part as 'good news for the weed experiment'.
Council officials will also start talks with the various borough councils and the coffee shop…
Original Author Link click here to read complete story..