Forty additional police officers will be sent to Alice Springs tonight to urgently bolster the town's police presence, as crime continues to escalate. 
Key points:
NT Police is deploying 40 additional officers to Alice Springs tonight
People were told to stay out the Alice Springs CBD early this morning due to crime
This is the second CBD shutdown in the town in two weeks
This comes after police issued an alert early this morning, warning residents to avoid the CBD for the second time in exactly two weeks.
Police posted the alert on Facebook, after two LandCruisers, stolen from a business in the suburb of Ciccone, were taken on a rampage through the town centre.
One of the stolen vehicles attempted to ram a police car — it is the third incident of this kind in Alice Springs in the past fortnight.
The vehicles were recovered after a police pursuit, but the offenders remain at large.
NT Police Commissioner Jamie Chalker said crime was becoming an "incredibly dangerous game" to some in Alice Springs.
"Three of those incidents now in the space of a couple of weeks does give us pause to now step up our strategy," he said.
"That will include a focus on recidivist offenders — particularly recidivist youth offenders."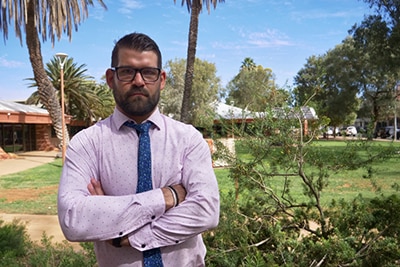 'Someone will die'
Alice Springs Town Council mayor Matt Paterson said it was "unbelievable" the CBD had been shut down again, and urged the…
Original Author Link click here to read complete story..